Kerrits Guide to Sun Protection While Riding
Have more fun in the sun with shirts, tights and accessories that offer full coverage and built-in UPF protection.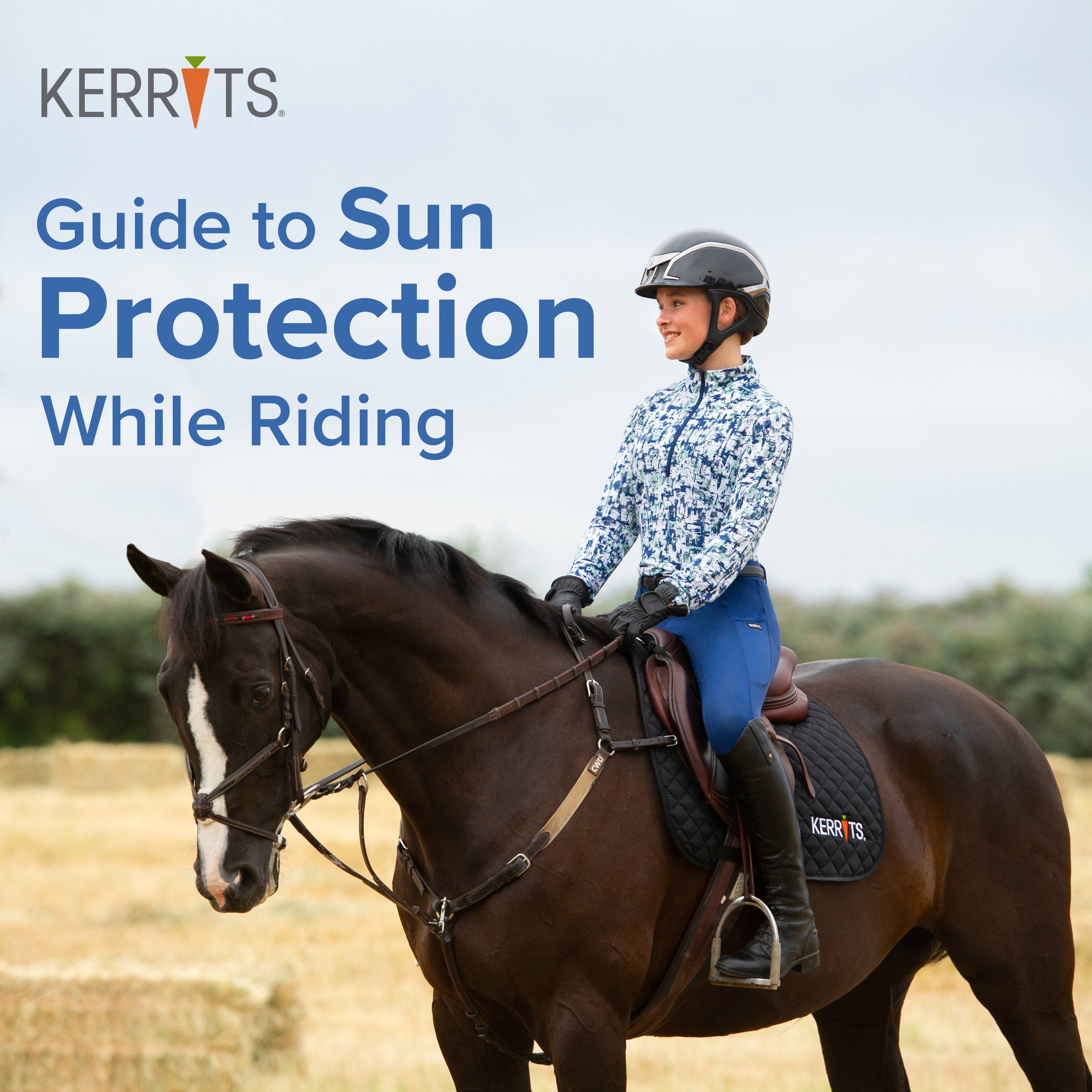 Tips for sun protection for long days at the barn or horse show
Choose clothing that provides more coverage, such as shirts with high necks and long sleeves. Wide-brim hats and helmets help shade your eyes and face, and our convertible headband expands into a buff for extra coverage, too!
Look for clothing with a UPF rating. UPF stands for Ultraviolet Protection Factor, and a higher UPF means greater protection from harmful rays.
Remember to apply a broad spectrum sunscreen to areas that are still exposed, like your hands, neck and face.
Take breaks in the shade of trees, in a covered arena or inside the barn, especially from 10 am–4 pm, when the sun is most intense.
---
Kerrits Sun Protective Clothing
---