Kerrits and Pony Club

The History of the United States Pony Clubs (USPC)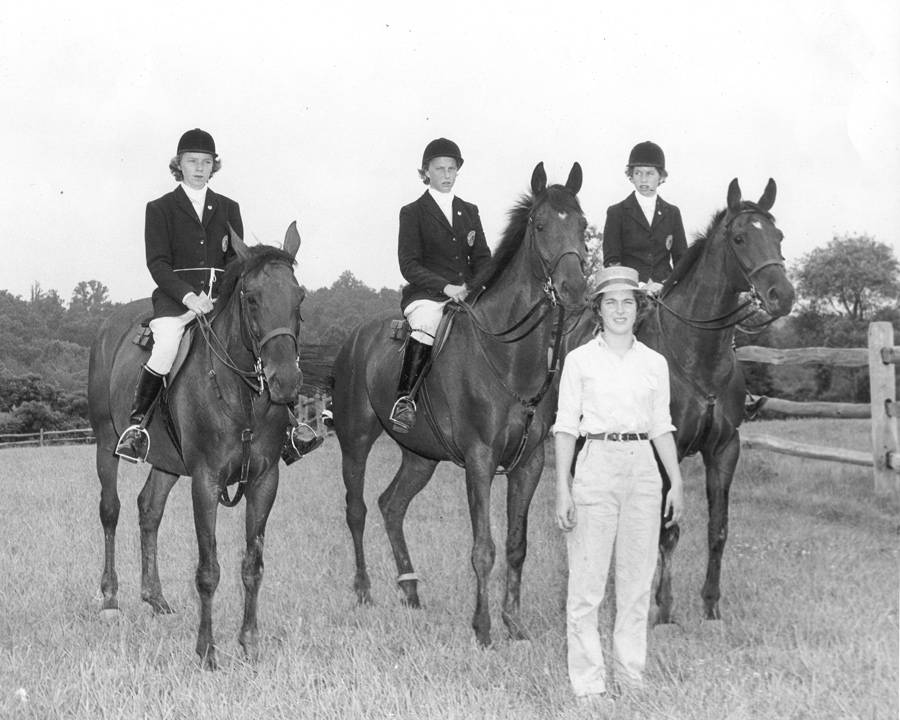 Image credit: Photos used with permission of USPC
The United States Pony Clubs, Inc. was founded in 1954 to teach young people riding and horse care and ensure the future of equestrian sports.
The USPC began with 13 clubs. Today, Pony Club is the largest equestrian educational organization in the world. There are over 500 Pony Clubs and Riding Centers in 41 regions throughout the US, including Alaska, Hawaii and the US Virgin Islands.
Kerrits is the Official Apparel Sponsor of the USPC.
---
Test your Pony Club knowledge!
What important equestrian safety technology did Pony Club help develop?
Frangible pins
The ASTM testing standards for equestrian helmets
The quick release knot
The USPC was instrumental in the development of the safety standards for equestrian helmets in the 1980s, and in 1990 required all members to ASTM/SEI-approved helmets.
Pony Club started with strong roots in fox hunting. How many riding activities are part of Pony Club today?
25
3
10
Pony Club offers nine English and Western riding sports (Dressage, Eventing, Games, Gymkhana. Polocrosse, Quiz, Show Jumping, Tetrathlon [running, swimming, riding & shooting], Western Dressage), plus Horse Management.
Pony Club's core values spell H.O.R.S.E.
What does that stand for?
Horsemanship, Organized Teamwork, Respect, Service, Education
---
What else can you learn from Pony Club?
Pony Club develops character, leadership and confidence—skills you can use beyond the barn.

What can you do in Pony Club?
Learn about riding and horse care, progress through Pony Club certification levels, and participate in Pony Club team competitions called Rallies—plus have fun with horses, and friends who love horses too!

Is Pony Club just for ponies?
Pony Club includes mounts of all sizes—horses and ponies!
Are you ever too old for Pony Club?
Pony Club offers education for riders of all ages, plus volunteers and leaders.

How can I join Pony Club?
There are over 500 Pony Clubs and Riding Centers in the US, and membership options for everyone.